Athenea del Castillo reiterates her support for Jennifer Hermoso, but..
Time to Read: 3 minute
Despite reiterating her support for Jennifer Hermoso, Athenea del Castillo, Real Madrid soccer player, issued a statement in which she assures that she has no plans to leave the Spanish National Team.
After the resignation of Luis Rubiales after the scandal in which he kissed Jennifer Hermoso without consent, the manager ended up resigning and The technical director of the world champions was removed from his position. Given this reality, 39 players issued a statement resigning from the national team since for them it has not been enough and they want more changes in the highest entity of Spanish football.
However, Real Madrid soccer player Athenea del Castillo did not sign the statement, despite reiterating her support for Jennifer Hermoso and condemning the acts committed by Luis Rubiales. Del Castillo also considers that the changes are necessary, but there are other ways to make them happen. He also expressed that he wants to focus on his profession and to talk about football again, since his commitment is to the Spanish National Team.
Athenea, who was the protagonist of another of Luis Rubiales' controversies, at a time when the former director takes her on his shoulders, far from what his position as a federation was, also highlighted the importance that the following international commitments have for Spain both in the Nations League and qualifiers for the next Olympic Games.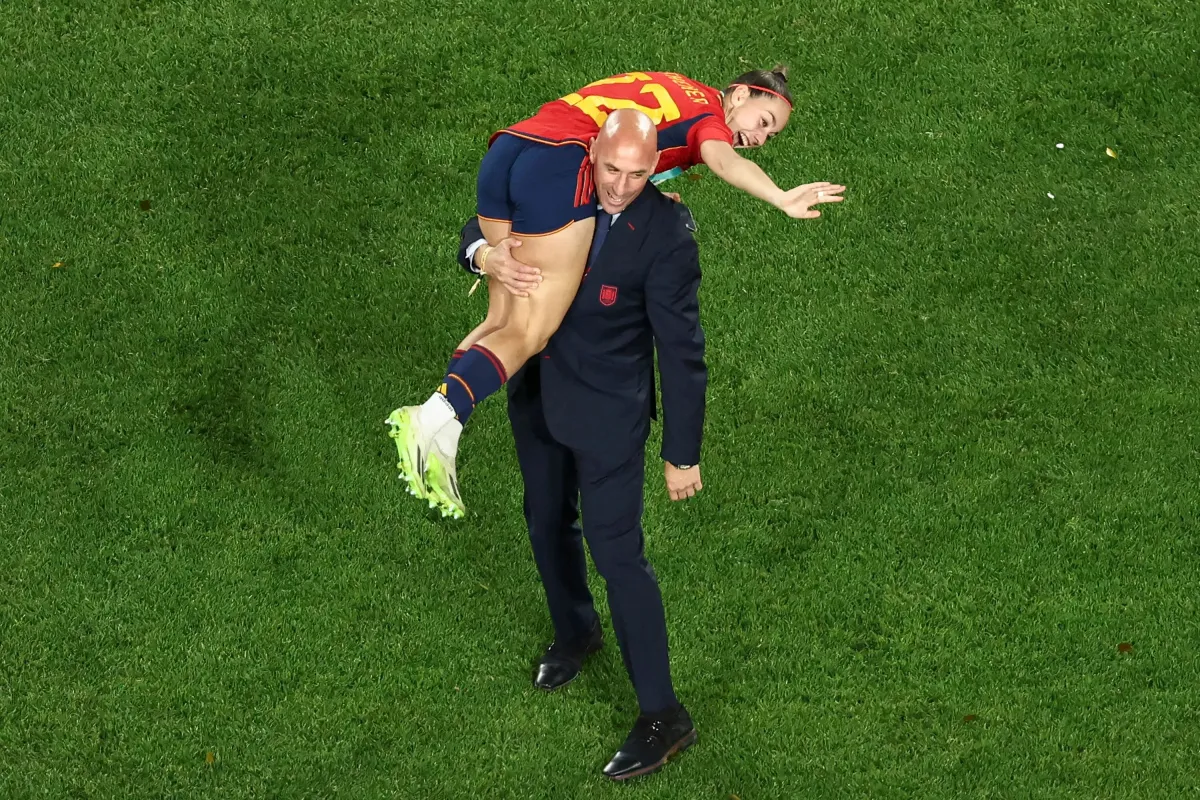 Athenea del Catillo's statement
Given this reality, the Real Madrid player issued a statement through her social networks, of which we summarize with the most important parts and the phrases that have been left in it. "I totally agree, as my colleagues have already expressed, in denouncing everything that happened with Jenni Hermoso and in pointing out the behavior, totally out of place and regrettable, of Luis Rubiales. For this reason, I signed a statement along with 80 other footballers in which we condemned the events and in which I stated that I would not go to the National Team if Luis Rubiales continued in his position," Athenea wrote in the statement.
September 15, 2023
"Given the proximity of the Nations League dispute and taking into account that an important part of our demands have been satisfied, I do not contemplate giving up the call of the National Team", he continued. "We owe ourselves to our profession and we have to fulfill our duty. Secondly, the changes we demand have names and surnames and I believe that the best way to provoke them or, at least, initiate them is from within. Of course I consider that they are necessary, but I am also aware of the situation of total uncertainty that the RFEF is going through, so I want to give a vote of confidence to the people who have taken command at this moment", Del Castillo added. .
"In short, I have expressed what I think and what I want to do, nothing more and nothing less, I want this whole situation to end once and for all and go back to thinking only about football, playing, watching and enjoying it", he concluded.
Three Spanish players signed the statement
It should be noted that together with Athenea del Castillo, Claudia Zornoza and Sheila García They are the three big names who did not sign their signature in the statement shared by Alexandra Putellas through her social networks along with the other footballers who abandoned the Spanish national team call-up.
However, the three players reiterated their support for Jennifer Hermoso and their condemnation of Luis Rubiales, however they consider that wearing their country's shirt is above the names that are currently in charge of the federation after the changes and the resignation of the former director.
Read full article