Aislinn Derbez conquered Paris with an impactful dress, and a dangerous opening!
Time to Read: 1 minute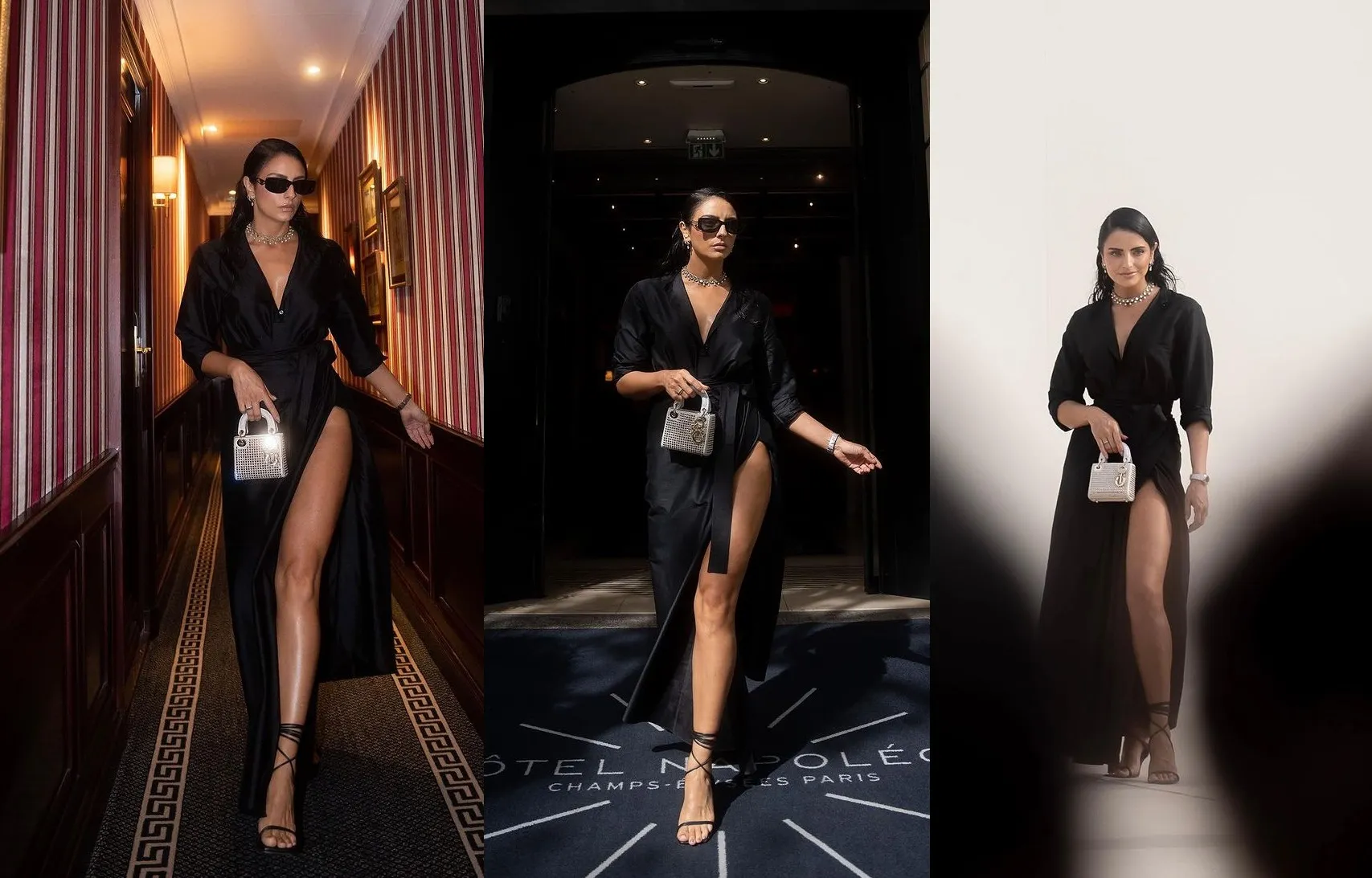 Mexican actress Aislinn Derbez looked stunning for the Dior show during Paris Fashion Week. Check out her look here!
Aislinn Derbez continues to give away iconic looks during her time at Paris Fashion Week, and the most recent one caused a sensation on social networks thanks to the stunning figure that was evident on social networks.
As is customary, the protagonist of "La Casa de las Flores" turned to her official Instagram account to give a "taste" of what she experienced during her attendance to the fashion show of the luxury brand Dior.
In her carousel of images, Aislinn Derbez was seen from her hotel walking through the hallways dressed in an elegant black shirt dress with a dangerous opening on the side that showed her long legs.
To accompany For the look, the famous woman opted for high-heeled sneakers that she tied around her ankles, a mini diamond bag belonging to the fashion house Dior. An oversized necklace and glasses were the perfect complement for this look.
This brand new Parisian look was created by celebrity stylist, Jessica Marmolejo, with whom Aislinn Derbez has formed a great duo, giving away several iconic fashion moments that have become the favorites of the public.
As a result of this feat, the actress became the target of compliments and congratulations for being part of one of the most important fashion events.
"Proud of you always", "Wow beautiful as usual", "What an incredible experience you are having in your life and in your career. I love you and admire you", "Excellent photo, beautiful model and very good photographer" and "That's the attitude with which you shine", are some of the reactions that the famous woman obtained with her publication.
Read full article