Sofia Vergara caused a stir with a dangerous cleavage on America's Got Talent
Time to Read: 2 minute
The Colombian actress Sofía Vergara stole the public's attention in the most recent broadcast of the program where she is a judge, "America's Got Talent"
Sofía Vergara, an actress recognized in Hollywood for her participation in "Modern Family", has shown that she remains with a positive mind and attitude in the face of her recent separation from Joe Manganiello. This has been proven through the program "America's Got Talent", where the artist serves as a judge.
In addition to her fun personality and occurrences, the Colombian has dazzled the public with brand new outfits that not only reveal their good taste in dressing, They also show that at 51 years old he has one of the most enviable figures in the world.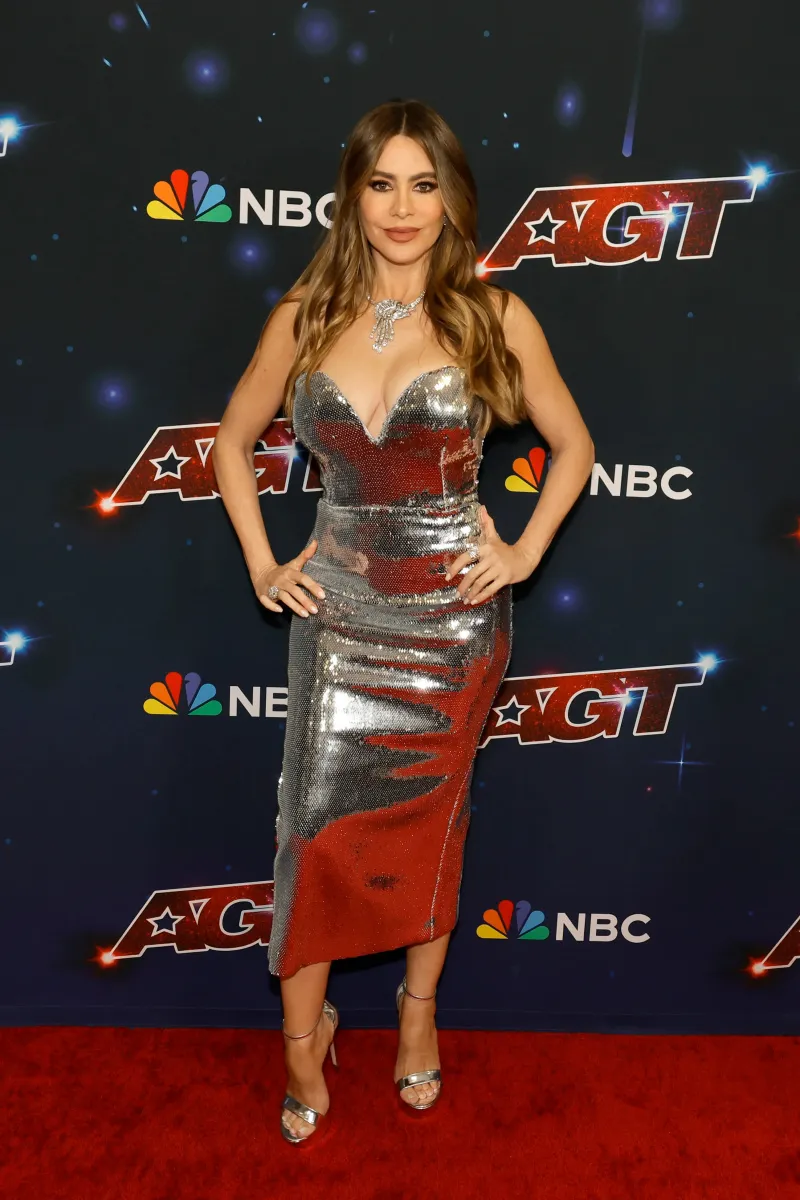 On the most recent carpet of the show, Sofía Vergara caused a sensation with a very tight silver sequin dress with a daring neckline that hugged her curves. She decided to complement her look with matching heels.
The actress did not miss the opportunity to share said outfit on her official Instagram account, which allowed us to see each of the details that they composed it. Such was the case of the luxurious necklace she wore; a vintage diamond piece from Joseph Saidian and Sons Jewelry.
Sofía Vergara leaves the set of "America's Got Talent" after joke about her being single
The stunning outfits that Sofía Vergara wears for the reality show are not the only reason why she, the famous woman, gives something to talk about on social networks. In fact, one of her most recent exploits was linked to her divorce with actor Joe Manganiello.
The actress was the victim of a "prank" by Simon Cowell that involved a lie detector test. And what started as a fun activity ended up turning into an awkward moment when she was questioned by her partner Howie Mandel about whether there was anyone in the audience she was "interested in.".
"That's it "Everything, Vergara said seconds before getting rid of the detector and leaving the set of the NBC show America's Got Talent, quite uncomfortable with the interaction.
Read full article