Anastasiya Kvitko steals sighs with a tremendous neckline that highlights her charms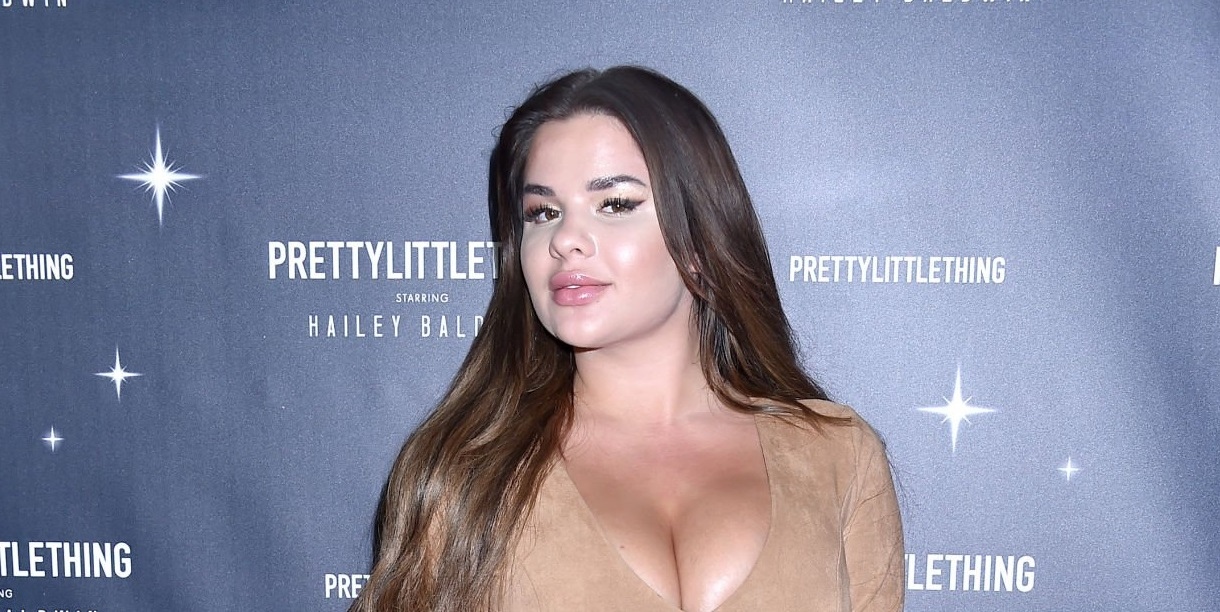 Anastasiya Kvitko, better known as the Russian Kim Kardashian, wears a top that highlights her great attributes, which leaves her millions of followers on Instagram breathless and with very little to imagine.
One of the most voluptuous women in show business is undoubtedly the Russian model Anastasiya Kvitko , who is driving her followers crazy on Instagram by wearing a tremendous neckline, which highlights her charms and leaves very little to the imagination.
The 27-year-old influencer also loves to surprise her 12.3 million followers on Instagram and this time was no exception, since the so-called Russian Kim Kardashian wears a casual outfit full of sensuality.
White miniskirt and top with a deep neckline
And it is that Anastasiya Kvitko wears a long skirt with a side opening, revealing one of her legs, but what is undoubtedly causing her followers' hearts to race is the brown top with a large neckline, which leaves the uncovered much of her huge breasts.
In the images shared by the Russian, Lake Como, in Italy, is in the background, where she spent a well-deserved vacation.
Anastasiya Kvitko wasting sensuality
To show that she is a very sensual woman, the Russian appears in a very sexy pose stealing sighs from the gentlemen.
The Russian Kim Kardashian does know how to set social networks on fire and take advantage of her pronounced curves, which is why she is one of the Internet users' favorite influencers.
Highlight your great attributes
Anastasiya Kvitko loves to make the most of the images, highlighting her main physical attractions, as she did by wearing a short white miniskirt that highlights her rounded butt.
She also wore a white top on that occasion, which perfectly frames her bust. In the background appears the sea, which creates a very hot picture.
Flattering messages from her followers were not long in coming.
Oh my gosh this is my new favorite photo. Photo 2, the best view. Everything in all the photos 😍😍😍 you are beautiful, impressive, beautiful and charming lady ❤️❤️❤️ ❤️❤️", are some of the messages that her followers wrote to the Russian.
Although Anastasiya Kvitko was born in Russia, her modeling career began in the United States, a country where she stayed to live to consolidate her professional goals.