Shakira responds to Rosalia's message about how she has been an inspiration in her life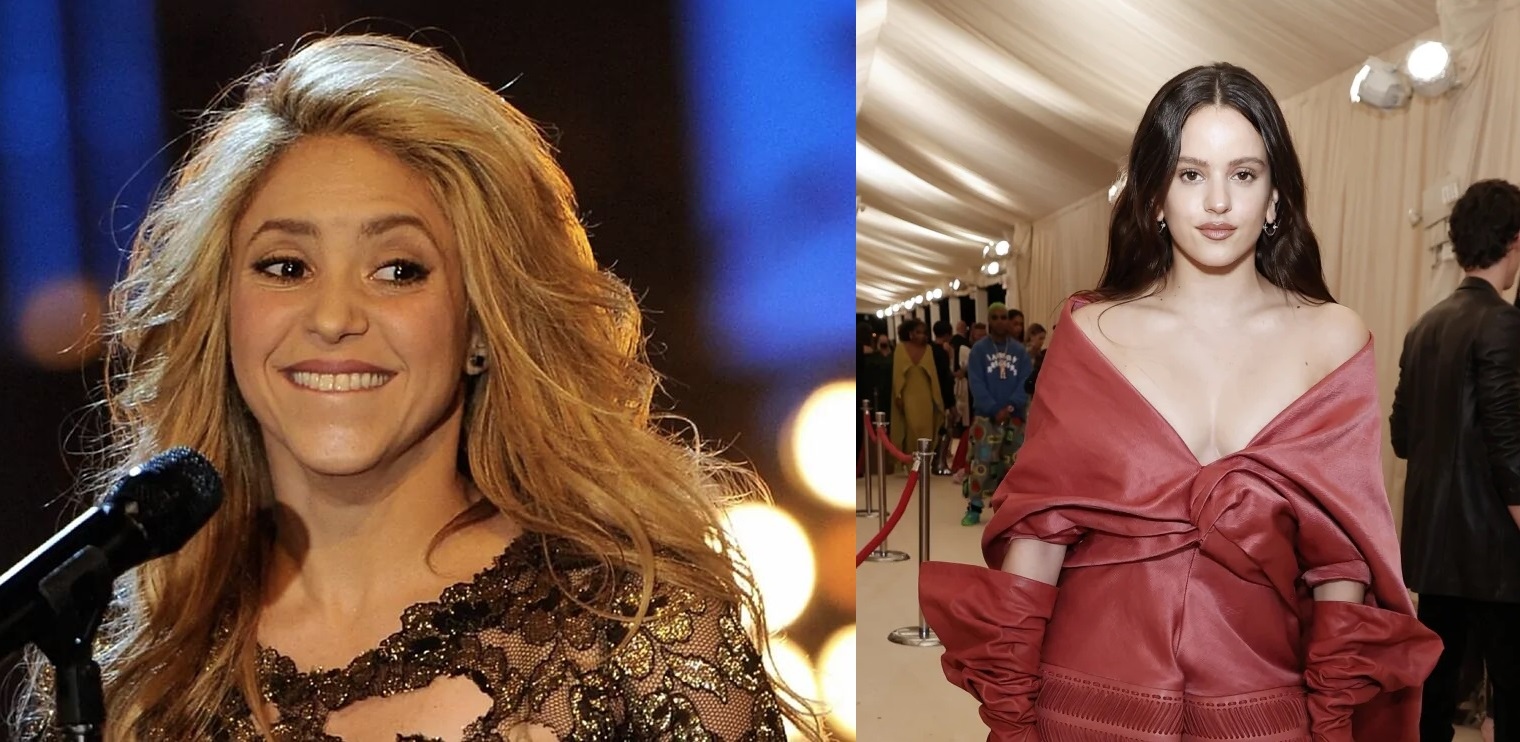 After her presentation in Bogota, the Spanish singer sent a clear message to Shakira, who was quick to respond.
Shakira is undoubtedly going through one of the most complicated moments of her life, however, she has received many signs of support after her separation from her partner, Gerard Piqué, including that of the singer Rosalía, who stopped a concert in Bogotá to send a message of admiration to the interpreter of 'I congratulate you', which now responded.
At one point in the show, his followers threw him a gift that made Rosalía especially excited; It was a t-shirt with Shakira's name written on it. Visibly moved, the interpreter of 'Despecha' placed the shirt on her body and expressed her admiration for Barranquilla: "I have to say something. I have loved this woman since I was little. I love her. She is quite an inspiration." In fact, she long ago confessed in an interview for 'Elle' that as a child she used to imitate Shakira's voice all the time.
Despite Shakira's complete secrecy during her breakup with the soccer player, she decided to respond to the Spanish singer's message: "Rosi, what beautiful words. My country and I also love you very much ", as soon as she received the video, she shared it with her followers and mentioned Rosalía, thanking her for her beautiful words.
This exchange of compliments has unleashed madness among the fans who began to dream of a collaboration between the two artists, something that would not be strange since the Colombian interpreter has recently released "I congratulate you" with Rauw Alejandro, Rosalía's current partner.
The song has been a complete success, as has the dance that accompanies it, which Shakira herself explained on the Jimmy Fallon show, was inspired by her children who asked their mother to dance like a robot. The composer of great hits like 'La Tortura' or 'Hips don't lie', is not going through a good personal moment after announcing her separation from Gerard Piqué, who these weeks is news after her relationship with Clara came to light Chia Martin.
In addition, the condition that the footballer would set to attend a public event with his new love came to light. According to reports from 'El Gordo y La Flaca', Piqué would have asked his friend that in order to attend his wedding he would have to ask the guests to keep their cell phones, this in order to protect the privacy of the new couple.
"The couple arrived alone in Piqué's car. According to what they told me, Piqué made it a condition for his friend to attend the wedding, please collect all the phones of the guests at the door to avoid indiscreet photos," they reported.