Ninel Conde shows how she recorded the video for "Life is to enjoy it" in which she boasts a great body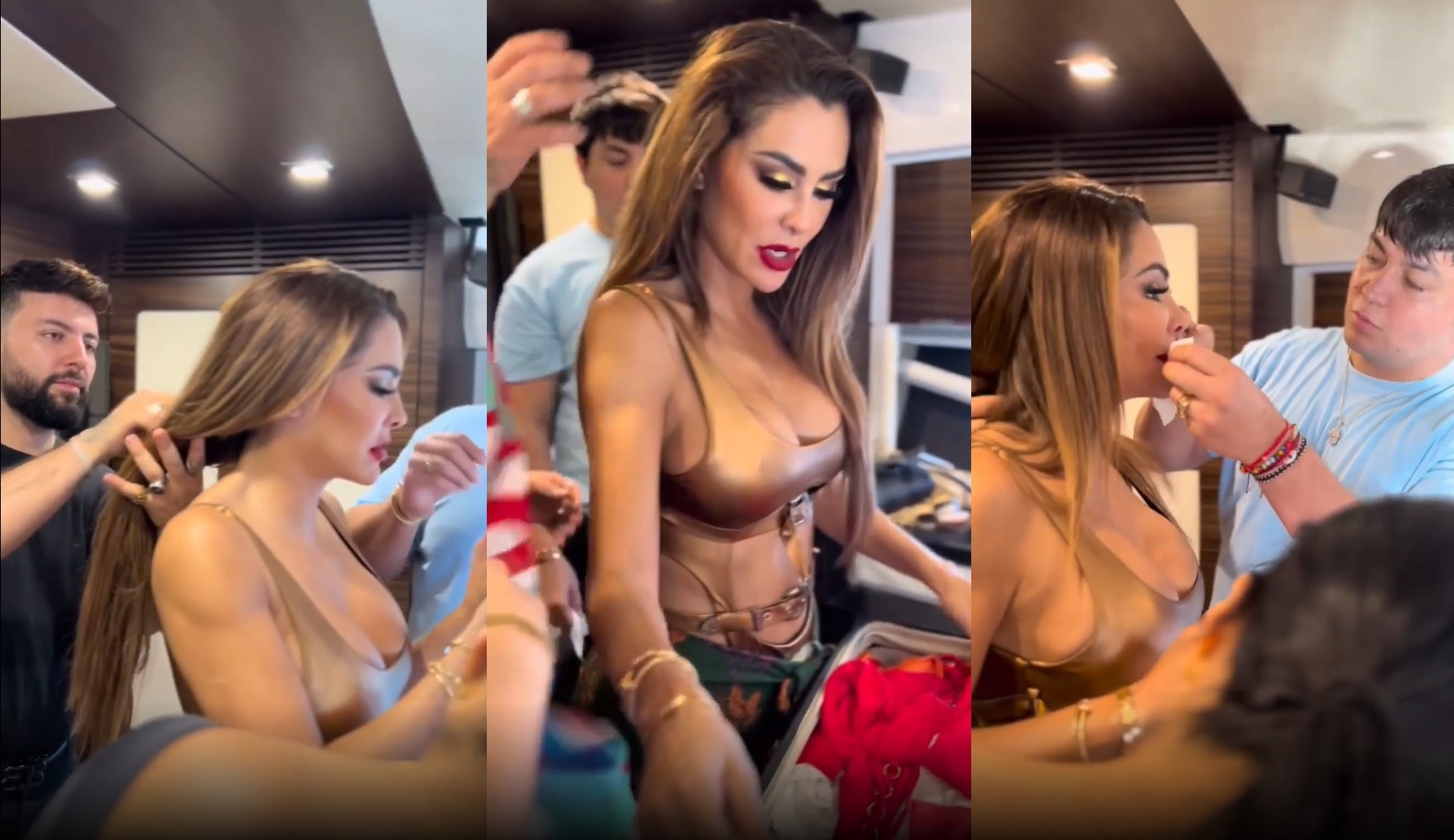 Ninel Conde shared a little of what was experienced behind the scenes during the recording of the clip of her sticky song, "Life is to enjoy it" where she appears showing off a great body in daring swimsuits
Ninel Conde does not stop working and after the release of her song "Life is to enjoy it", she shared with millions of followers on social networks what she experienced behind the scenes during the recording of the music video, in which she is seen enjoying while strolling aboard a luxurious yacht and of course showing off the spectacular body that he maintains at 45 years old.
"El Bombón Asesino" is about to start a series of presentations, being Los Angeles, California, the city he chose to present his most recent release "La vida es pa' gozarla", in collaboration with Lorenzo Méndez .
However, it was through her official Instagram profile where the Mexican actress and singer shared a little of what was experienced behind the scenes during the recording of the clip of her catchy song, which was held in Miami, Florida, confirming which was the perfect setting.
"I share with you what we live behind the scenes, my team and I who are my family. I love you and thank you for your laughter, loyalty, and professionalism," reads one of the posts in which she appeared wearing a daring high-waisted gold swimsuit that highlighted her tanned skin and, as usual, He showed the spectacular silhouette that he possesses.
In the images, she also showed what it is like to work with a team of experts, who prepared her to look radiant and took care of every detail, from makeup, hairstyle and each of the tiny bathroom sets she wore.
And although on this occasion he revealed that the heated garment was used for this new audiovisual production, weeks after he wore it under the sun's rays, revealing other angles of his seductive anatomy.
Returning to the recording of the music clip, Ninel Conde once again delighted the pupil thanks to her perfect curves, this time with a tiny red bikini with which she posed and sang , giving a little taste of what her loyal fans can enjoy with this new theme.
"Life is to enjoy it" is a song that promises to make everyone dance, in which Ninel Conde and Lorenzo Méndez merge their styles to offer a new musical proposal.