Fernanda Castillo looks on the beach with an elegant red swimsuit that highlighted her spectacular figure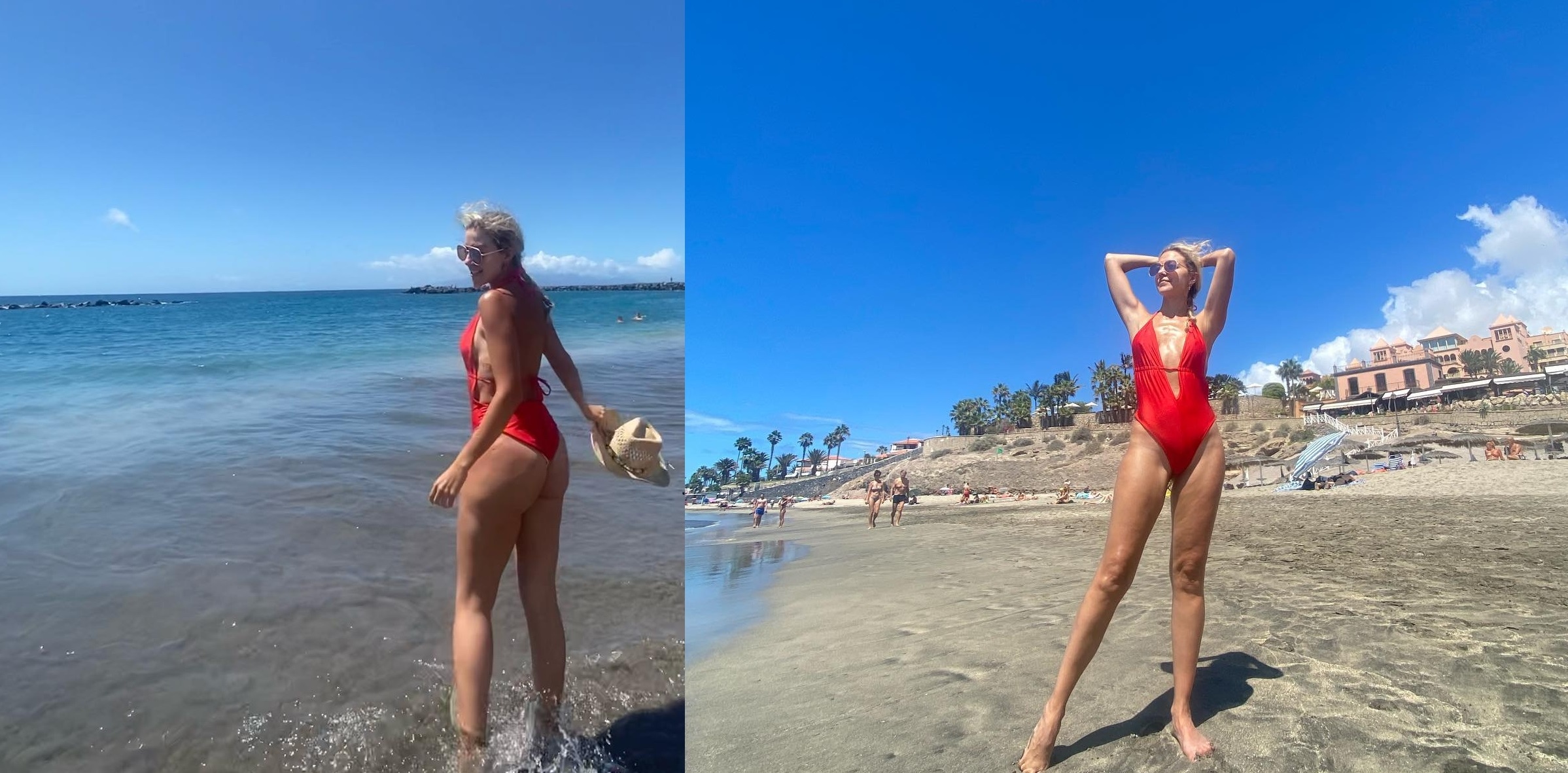 The actress Fernanda Castillo showed off her statuesque silhouette from the Canary Islands, where she posed facing the camera and with her back to the camera in an elegant red swimsuit
The actress Fernanda Castillo showed off her tremendous body from the beaches of Spain, where she posed with an elegant red swimsuit that made her look spectacular.
Fernanda Castillo is one of the actresses most loved by the public, but she has also shown that beauty is not at odds with talent, which is why, in addition to continuing to achieve professional success, she has not stopped conquering hearts through social networks, in where she also shares aspects of her personal life.
This is how the star of 'El Señor de los Cielos', who is remembered for her character of Mónica Robles, attracted thousands of looks when she remembered her trip to the Canary Islands, in Spain, where she posed with an elegant swimsuit from a soup piece in red that caused a shower of compliments.
"Eternal summer. Canarias mi amor", She wrote the famous one to describe the series of photographs in which she posed facing and turning her back on the camera, in which she also received thousands of heart-shaped reactions.
And it is that the sensual halter neck garment tied below the bust with a thin strip, made her look really spectacular, so her fans did not hesitate to send her a compliment to confirm that she is one of the most beautiful celebrities today. .
"You are spectacularly beautiful", " Beautiful from head to toe ", "Always beautiful", "What a beauty", "A statuesque Mónica Robles", " How beautiful ", "How beautiful you are Fernanda", " How beautiful you are ", they wrote just some fans.
During her trip to Spain, which she made as a family with little Liam and her partner, actor Erik Hayser , Fernanda Castillo had the opportunity to visit beautiful landscapes in which she shared a little of what she lives in this new stage as a mother.
Of course, she did not miss the opportunity to take some photos and videos of the memory, although on one occasion she was surprised by the sea and in addition to exposing her blue swimsuit, she brought out her sense of humor.
Weeks ago, the star of successful series such as 'Intimate Enemy', 'Monarca' and 'El Chema' heated up the same social network by posing in the crystal clear waters of the sea with a gold bikini that was lost between her perfect tan and a statuesque body that maintains his 40 years. In addition to receiving compliments from celebrities such as Angelique Boyer, María Leon, Carmen Villalobos and Sebastian Rulli, among others.