Geraldine Bazan turned her back to show off her curvaceous silhouette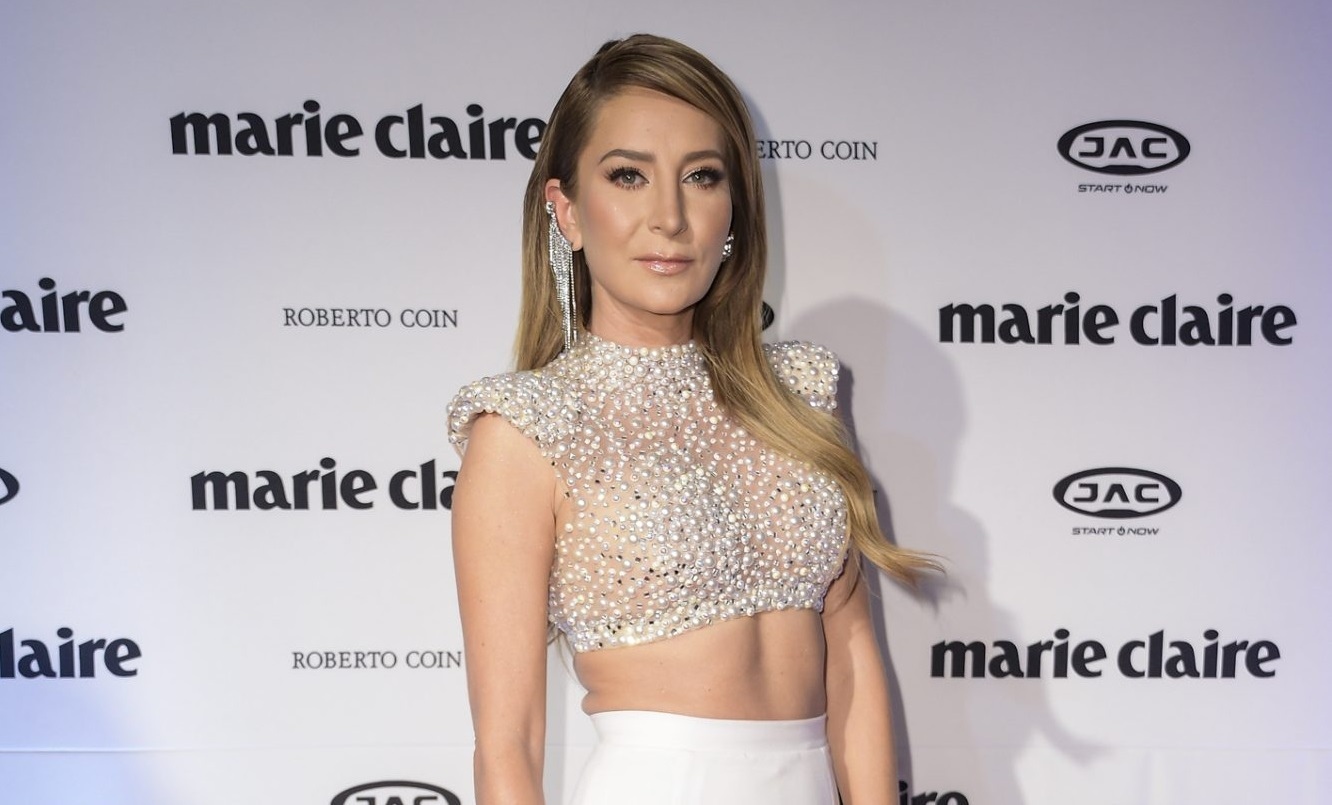 Wearing a tiny black bikini, Geraldine Bazan turned her back slightly on the camera to confirm to millions of followers that she has a heart-stopping body at 39 years old
Geraldine Bazán shone in the middle of the beach with a tiny bikini that highlighted the beauty of her curves and generated a shower of compliments.
The Mexican actress is experiencing one of the best stages of her life, not only on a professional level, with her participation in the TelevisaUnivision telenovela 'Corona de Lágrimas 2', the play 'Nosotras lo Hace Mejor' and the series 'Bocetos'. projects that she has managed to combine perfectly with her facet as a mother.
But without a doubt, another aspect that makes her very happy is her return to being single, since she has not missed the opportunity to make some trips in which she enjoys with a select group of friends. And it was from the beaches of Acapulco, Guerrero, where the villain of the soap operas showed off her curvaceous silhouette.
Wearing a tiny black bikini, Geraldine Bazán turned her back slightly on the camera to confirm to her 5.5 million followers that she has a heart-stopping body that is capable of generating all kinds of reactions.
And so it was, because in the comments section her fans did not miss the moment to let her know how beautiful she looks and along with messages such as: "You dazzle and captivate with your natural beauty", "Beautiful", "The most precious! ", "You are divine", "Sexy little body" and "The most beautiful", the shower of compliments continued.
But this was not all for the faithful admirers of Gabriel Soto 's ex , because he also shared a video in which he was seen enjoying life in front of the sea, where he once again showed off walking with his back to the camera with the micro bikini that highlighted the beauty of her curves.
And it is that at 39 years old, Geraldine Bazán continues to enjoy a spectacular body, so at every opportunity she has, she shows it off in front of the camera, as happened a few weeks ago during the trip she made to Los Cabos, Baja California Sur, in where she modeled a two-piece swimsuit in silver.
The dose of beauty and sensuality was repeated along with one more postcard that accompanied the phrase: "She is a disaster of beautiful chaos", with which she again received the recognition of thousands of followers.