Yanet Garcia, the Mexican weather girl exposes her rear from the pool with an animal print mini bikini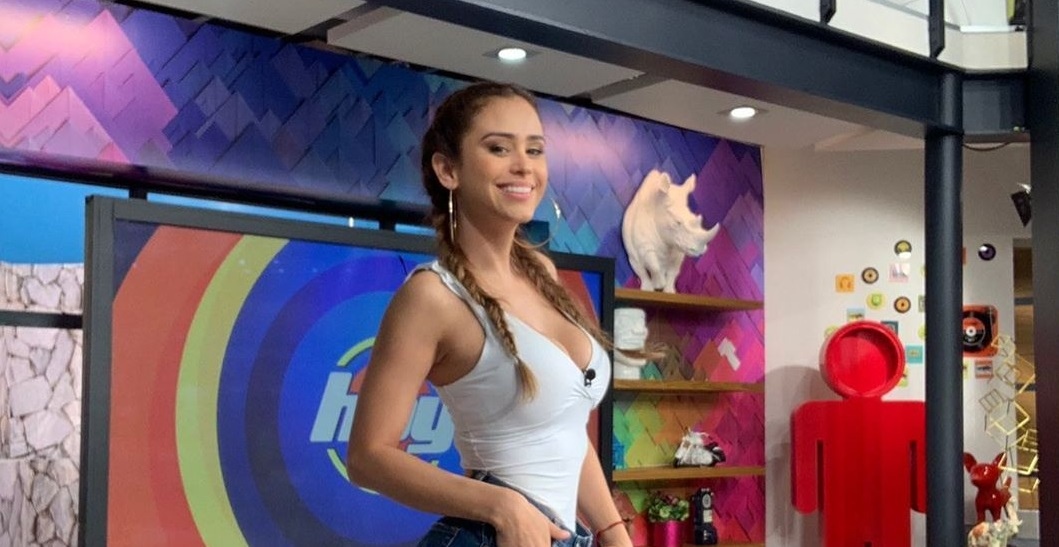 Yanet Garcia was seen from behind as she left the pool, stealing thousands of glances thanks to the tiny animal print bikini she is wearing and that once again exposed her trained rearguard
Yanet Garcia showed off her shapely rearguard with a photograph in which she turned her back on the camera while leaving the pool, generating a shower of reactions with which she confirmed why she is one of the spoiled celebrities within social networks.
At 31 years old, the Mexican model known as "La Chica del Clima" has managed to position herself as one of the favorites on Instagram, because through her official profile she enjoys sharing heated images in which she shamelessly shows the statuesque silhouette that She has earned several years of training, even becoming certified as a health caoch, and is now licensed to help people incorporate habits into their lives to improve their long-term health and well-being.
But at the same time, the former Televisa presenter has focused her career on another of her great passions, which is modeling, for which she shows off her silhouette at the slightest provocation in hot photo sessions in which she poses in all kinds of outfits, from ultra-tight sports outfits, transparent lingerie that barely covers some parts of her body or bikinis that highlight the beauty of her stunning curves.
This is how she appeared in one of his last publications in which he was seen from behind while leaving the pool. Of course, the hot snapshot attracted thousands of eyes thanks to the tiny animal print bikini that he is wearing and that once again exposed her trained rearguard.
As expected, the publication generated thousands of reactions, from red hearts to messages in which her loyal fans praised the silhouette that has made her one of the most beautiful celebrities on social networks.
Fortunately for the 14.8 million followers of Yanet Garcia, the parade of revealing swimsuits seems to have no end, since this has been one of the favorite showcases of the Monterrey native to show off and at the same time promote the OnlyFans page in which debuted in April 2021 to steal the hearts of another significant number of subscribers.
An example of this is the series of publications in which he made different photographic poses, either in the middle of nature, from the beach or simply while resting, but which have undoubtedly managed to drive more than one crazy.