Nissan Z GT4 was first revealed in public during the 2022 SEMA Show
Time to Read: 2 minute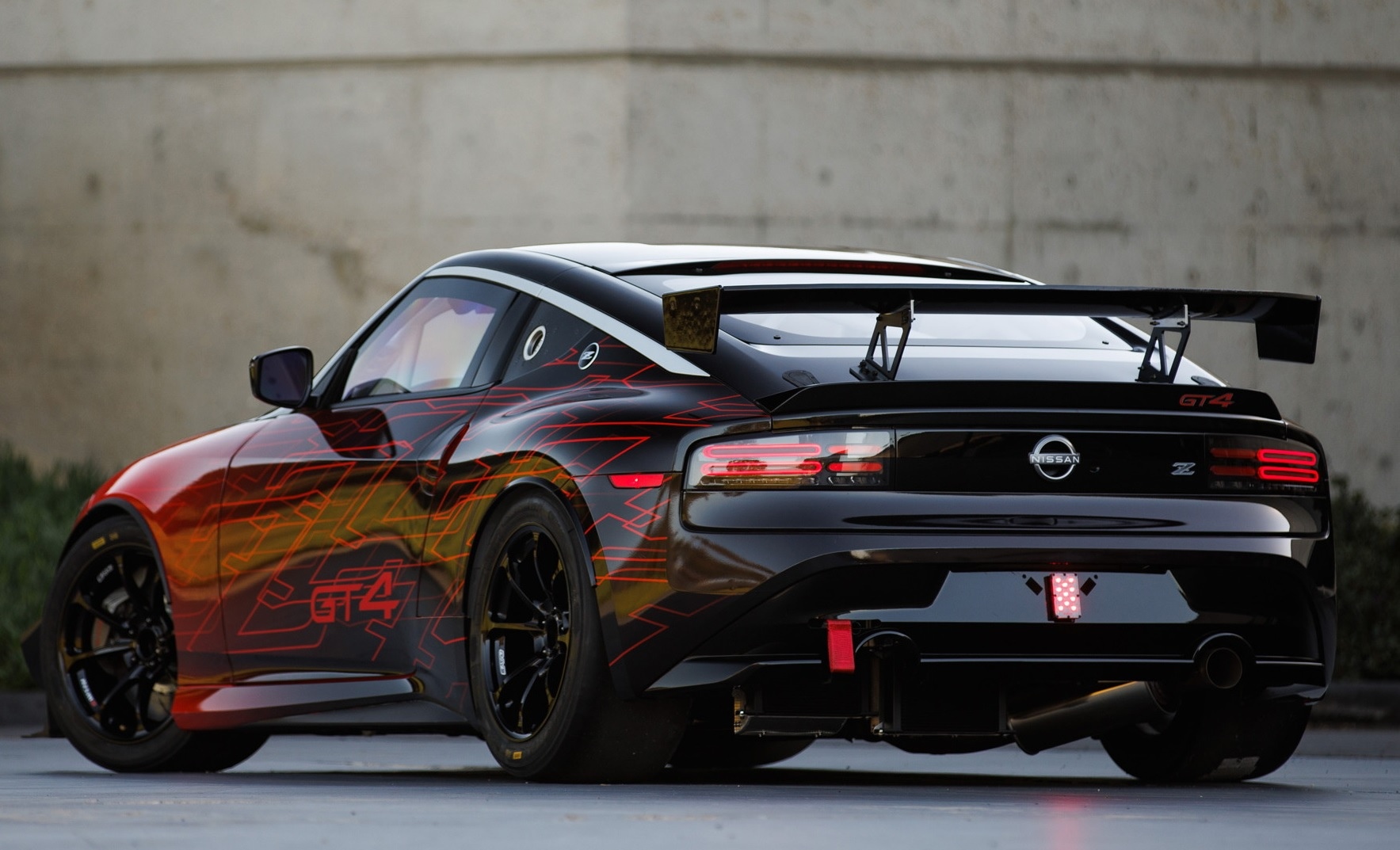 The Asian manufacturer took full advantage of its participation in SEMA Show 2022 to present the Nissan Z GTA4 for the first time in public
The SEMA Show has served as the perfect setting for various manufacturers in the automotive sector, to show their vehicles, news and technological developments. One of them was Nissan, who took advantage of its presence at the event to reveal the new Z GT4 model to the public for the first time.
The car has been specially built to be presented at the event held in Las Vegas, from November 1 to 4, showing, according to Nissan, "a unique livery that links the heritage of old racing with modern design".
Aesthetically, it reflects the number 23 on the bonnet enclosed by a circle of rising sun that dates back to the first racing liveries of the 1970s . On the other hand, the rear area of ​​the car is highlighted by means of the new Z logos, such as tribute and modern interpretation of the original 240Z and Fairlady Z badging, accompanied by a deep red and black color adorning the bodywork.
Among its most outstanding mechanical characteristics, the weight of 1,410 kilograms, VR30DDTT engine of 330 kW (450 horsepower), maximum torque of 600 Nm and 443 pound-feet of linear torque stand out.
"The SEMA Show is an ideal place to present our Z GT4 to racers, enthusiasts and the entire industry," said Michael Carcamo, director of the global sports car program for Nissan Motor Co. Ltd, who also used the occasion to give learn additional details about the company's global GT4 program.
"We are in the midst of preparing for the 2023 racing season, testing here locally last weekend, and look forward to continuing to speak with the teams and continuing to establish the Z as a force to be reckoned with on tracks around the world.", he continued.
This car will be delivered to customer pilot teams located in the United States and Japan that will compete in the SRO Pirelli GT4 America series and the Super Taikyu series, where the cars are expected to be supplied from 2024, receiving orders in mid-2023. Similarly, NISMO will also offer technical support.
Ultimately, Nissan has priced the Z GT4 at $229,000, which includes the required race package, but excludes shipping, handling charges and taxes.
Read full article