Thalía accepts that she has gone too far with the filters on social networks: 'I even erased my smile!'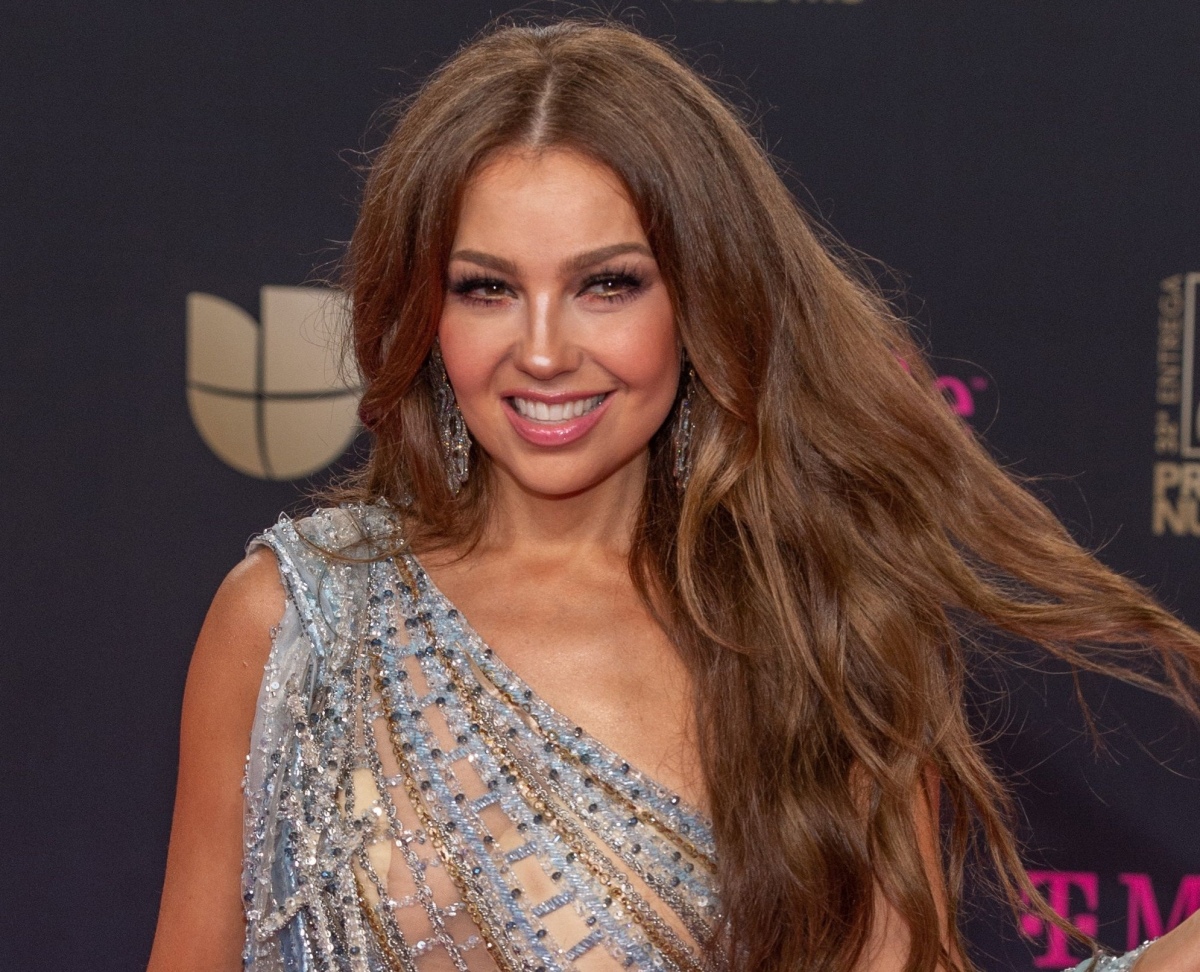 Thalia confessed that the filters she uses in her social media posts have gone too far, in which her face is completely distorted and "even the smile" is erased.
Thalia revealed her love for social media filters and during a recent interview on the YouTube program "Pinky Promise" she accepted that she has gone too far when it comes to using technology to her advantage.
One of the celebrities who constantly receives strong criticism for the excess of filters that she uses on social networks is Thalia, who according to some detractors is afraid of getting old and does not accept how her face looks over the years.
However, during a recent interview, she accepted that she has gone too far with the filters, and although she has come to regret it, she is proud to continue using technology to her advantage
The Mexican artist who began her career as a vocalist in a children's group and years later in Televisa's soap operas, attended the special Leyendas program on Pinky Promise as a special guest to celebrate its first 100 episodes and there she opened her heart to talk about topics as serious as the diseases he suffers from, but he also addressed some anecdotes and confessions in a fun way, such as the occasions on which he has abused filters on social networks.
It all started when Karla Díaz asked her if she had done something on social networks that she later regretted, to which the singer assured that there were a few embarrassing situations that she spoke about without remorse.
He began by confessing what has happened to him with the texts that describe her publications, which he then carefully analyzes and discovers something he did not like.
"It touched me that suddenly you put a text and say: 'what did I say that for?'", she expressed.
But what caused a stir was when he confessed that she has passed filters in which her face is completely distorted.
"Oh my gosh, I missed the filter, damn it. If it happens to you that you suddenly say:'I even erased my smile!' I mean, who is she?", She commented between laughs.
But although her fans have come to discover her, she does not regret it and contrary to this she is proud to use technology in her favor, so she even ended with a toast to this type of "help".
"Cheers to filters, we love filters! Go outside with your filters!", she added to her response.
As expected, some users agreed with him and especially because apparently the sample that they use more filters was the fragment shared on Tiktok, where criticism rained down on Thalia and Karla Diaz.
"It's good that they love filters, but don't exaggerate", "What's up with so many filters in this interview. Surely Thalia asked for it… she does not accept growing old", "It shows that they do love filters, in this case they passed the filter at 2", "For example, in this video the filter passed", some users wrote.