Madonna receives criticism for drinking water from a dog bowl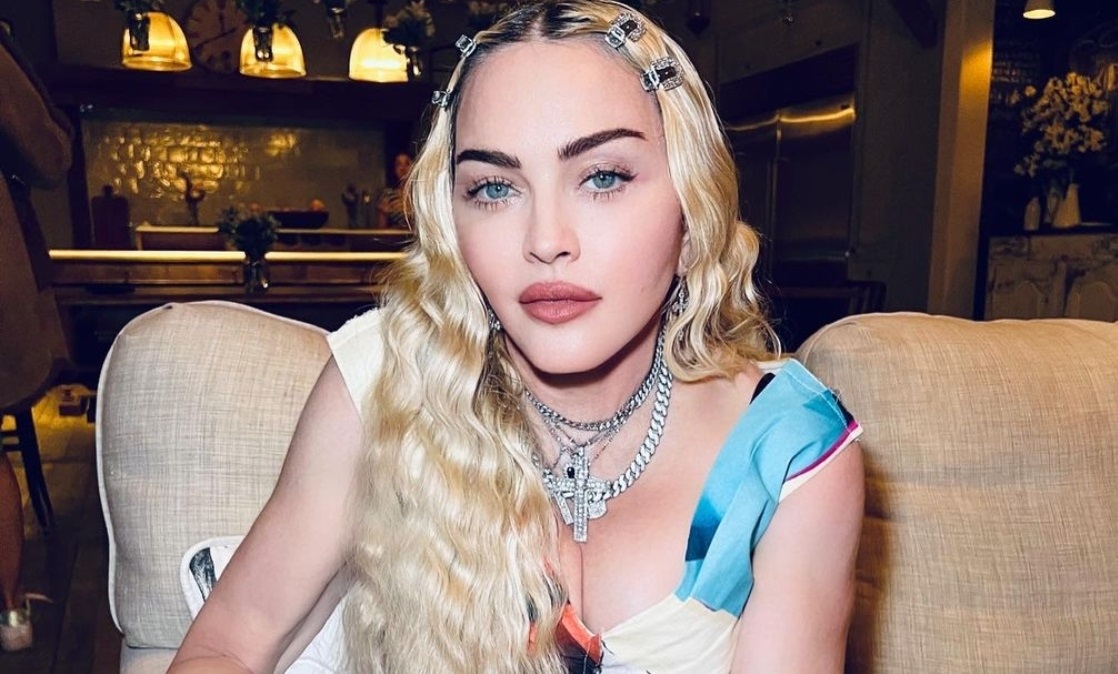 The videos that Madonna uploads to her social networks are always accompanied by a wave of criticism from Internet users. In the most recent one, she is seen licking a dog bowl.
The American singer Madonna continues to give what to talk about with her activity on social networks. And it is that her most recent feat not only caused confusion among Internet users, it also unleashed a wave of criticism that described her behavior as "erratic". What was it that she did she? Posting a video of her pretending to drink water from a dog bowl.
It was through her Instagram account that the so-called "Queen of Pop" published a video that seemed innocent; However, what a surprise her audience took when they saw the little surprise that she had prepared for them.
Clad in tiny sequined shorts and a green crop top that she paired with knee-high boots, Madonna posed on a motorcycle and other unusual objects during her photo shoots.
On this occasion, the interpreter of songs like "Material Girl" and "Like a Prayer" chose to be daring and play with a bottle of sriracha. But, to the surprise of her community on the platform, it did not end there.
The video concluded with the image of Madonna on all fours while "drinking water" from a pet bowl. As expected, this fact did not take long to unleash a wave of divided opinions in the comments section.
Among the most commented messages by her detractors are those requests to "stop unluckily" and invitations not to "ruin her legacy" with content that "no one has asked for".