Aleida Nunez shows off the tiny tattoo on her lower back in a tight sequined suit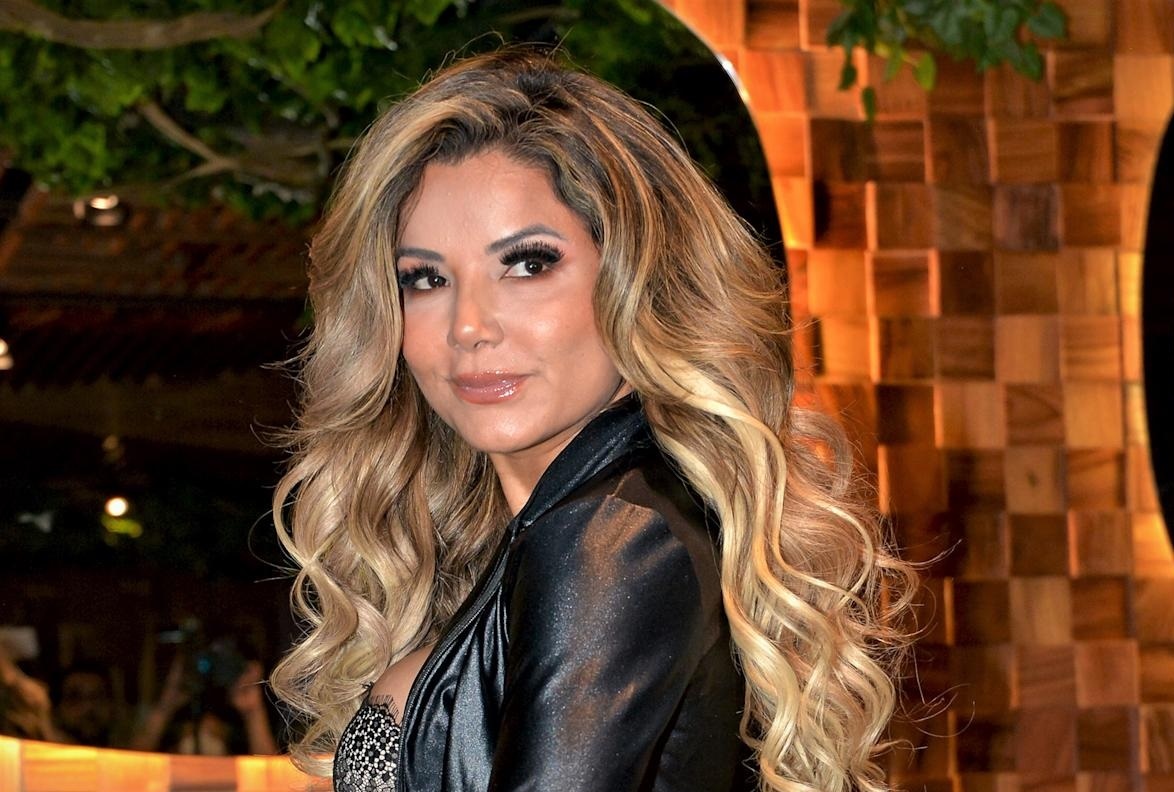 Aleida Nunez appeared wearing a sequined jumpsuit that, in addition to fitting her curves perfectly, also set fire by showing the tiny tattoo on her lower back
Aleida Nunez once again set fire to social networks by posing with her back to the camera in a sequined suit that left more than one breathless since in addition to highlighting her sensual curves, she also revealed the tiny tattoo that adorns her lower back .
With a seductive photograph, the Mexican actress and singer recalled why she is one of the spoiled within Instagram, because modeling in front of the mirror of her dressing room, she drove those who admire her crazy through the virtual community in which she is about to get her first 4 million followers.
Turning her back on the camera, the 41-year-old driver also wasted sensuality wearing a black sequined jumpsuit that, in addition to fitting perfectly to her curves, set fire to showing the tiny tattoo on her lower back in the form of a little angel, a design that Despite being very discreet, he stole glances and provoked other reactions.
And it is that, in addition to receiving more than 50,000 heart-shaped reactions, they also sent hundreds of messages in which their fans highlighted how beautiful they look.
But although Aleida Nunez only has three tattoos that adorn her skin, there have been few occasions that she has shown them while posing with tiny clothes; An example of this was the day that she appeared before the camera in a tiny green bikini among the waves of the sea, where for the first time she showed a minimal part of her design.
While the most recent tattoo was the one that was made in 2020 at shoulder height and that, according to the native of Lagos de Moreno, Jalisco, she decided to do to cover the scar left by a burn.
"A year ago I shared with you that I had a second degree burn on my right shoulder, the mark was not removed so I decided to tattoo the OM symbol🕉 ," she explained, in addition to ensuring that it has a very special meaning due to her philosophy of life. which consists of "unity with the supreme, balance between the physical and the emotional", which is why she also enjoys practicing yoga.
Said art is the one he shows most frequently, especially when the clothes he uses are minimal.