Karol G models a gray dress that highlights her attributes to the fullest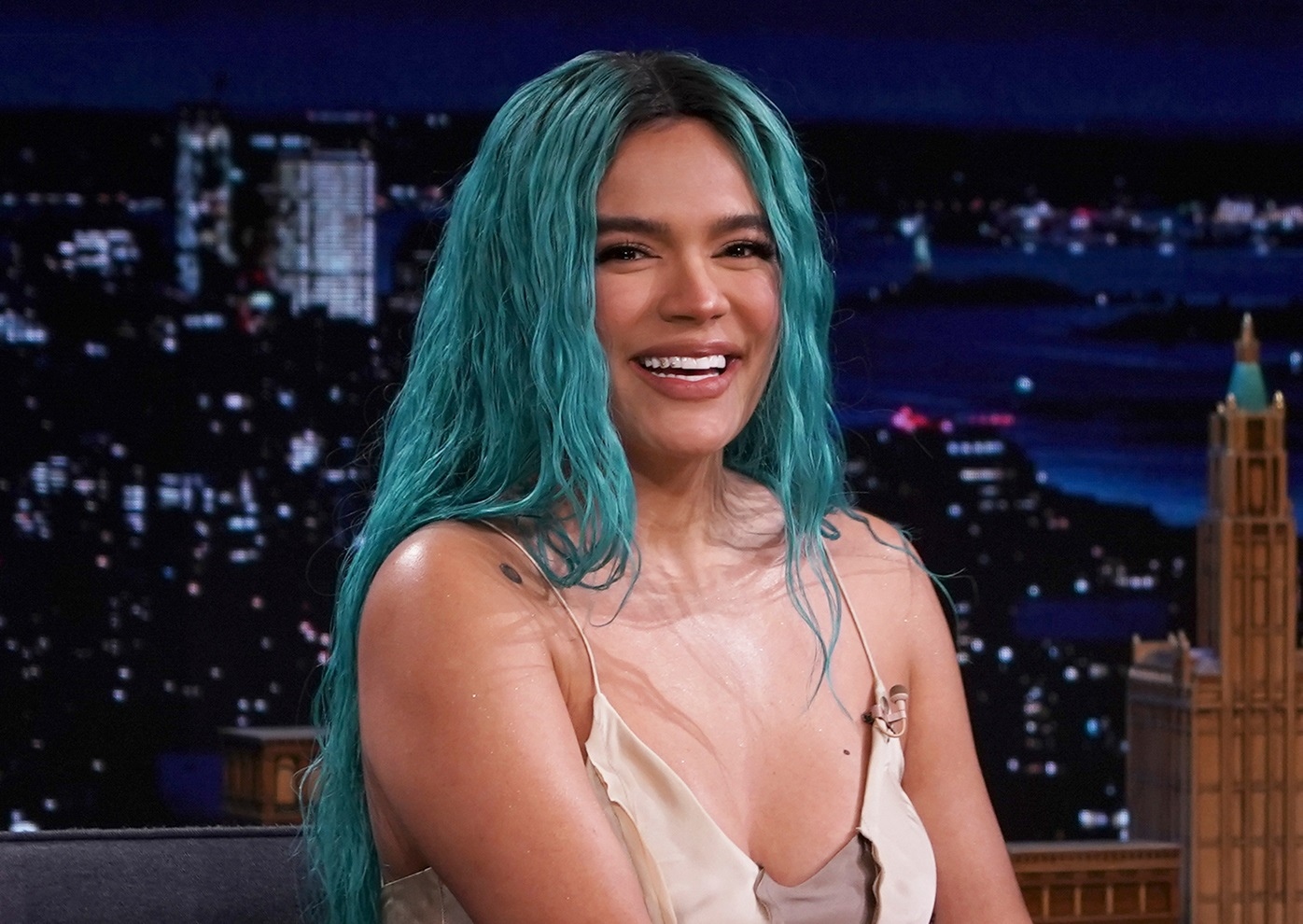 On her Instagram account, reggaeton singer Karol G shared a series of images with the sexy outfits she wore at the Latin Grammy Awards; in a few hours she surpassed three million likes
Karol G was one of the stars that caused a sensation at the last Latin Grammy Awards, and she could not stop sharing photos and videoswith her followers on Instagram that show her in the outfits that highlighted her curvaceous figure. She modeled a very sexy gray silk dress that seemed to slip off her shoulder, revealing her lack of undergarments.
On the red carpet of the event, the Colombian did not miss the opportunity to be photographed with Thalia, who is one of her idols; She was also seen before her performance, as she got ready in her dressing room dressed in a black lace robe.
Karol has a new single, "Cairo", a collaboration with Ovy On The Drums that is already climbing the charts. The spectacular music video for the song is a huge hit on YouTube, garnering more than 18 million views in just a few days.