Thanksgiving: Americans will choose chicken over turkey due to inflation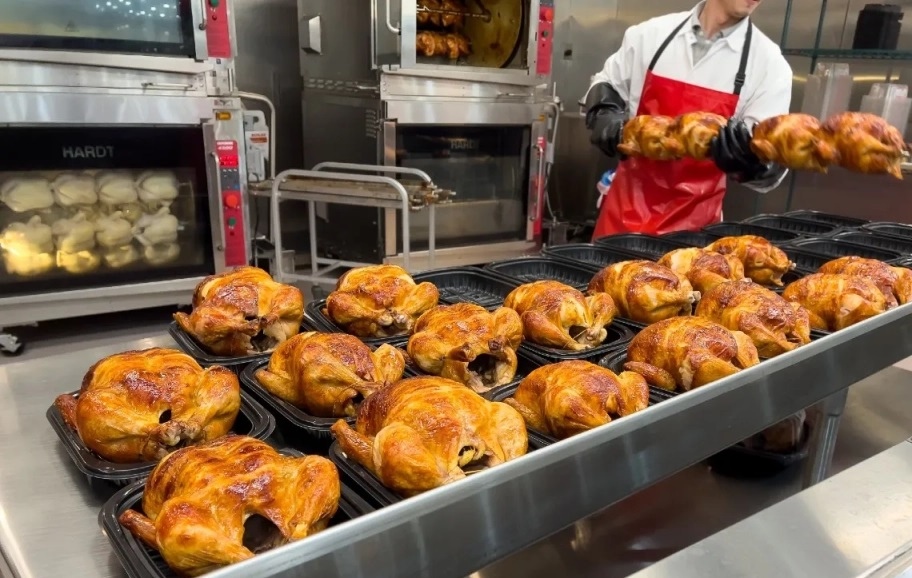 Inflation has led many people in the United States to change the menu for Thanksgiving. At first, a sector mentioned that they would choose pizza as the main dish, but now chicken will also have a leading role
The dizzying inflation in the United States is leading more people to think about other cheaper alternatives for Thanksgiving dinner. Instead of the traditional turkey, now the chicken will accompany the tables of many families.
Testimonials collected by The New York Post show an increase in consumer preferences towards chicken due to its low cost compared to turkey, which along with other ingredients on the Christmas menu, have skyrocketed their prices considerably.
As of the end of October of this year, the average price for frozen turkey was $1.81 per pound, up 21% from the prior year , in part due to higher feed costs and reduced production.
The American Farm Bureau Federation estimates that a group of 12 grocery items for 10 people will cost $64.05 this year, representing a 20% increase. In 2021 the same set of products was worth $53.31.
Among the diner items that rose the most was the cubed filling, which rose $3.88 for a 14-ounce box, while the two-pack of cake pans shot up $0.77 to $3.68.
This isn't the first time Americans have signaled they won't be eating turkey. A Personal Capital survey showed that one in five Americans doubts they will have enough money to cover their usual meal expenses this year.
Additionally, one of the younger age groups said they will have pizza instead of turkey, while 30% of people surveyed said they plan to skip the celebration altogether.
AFBF chief economist Roger Cryan said rising produce prices have reduced the purchasing power of consumers, which in turn is driving up the average cost of Thanksgiving dinner. He even linked the current value of food to supply chain problems and the war in Ukraine.