The three historical records left by Lionel Messi in Argentina's victory over Australia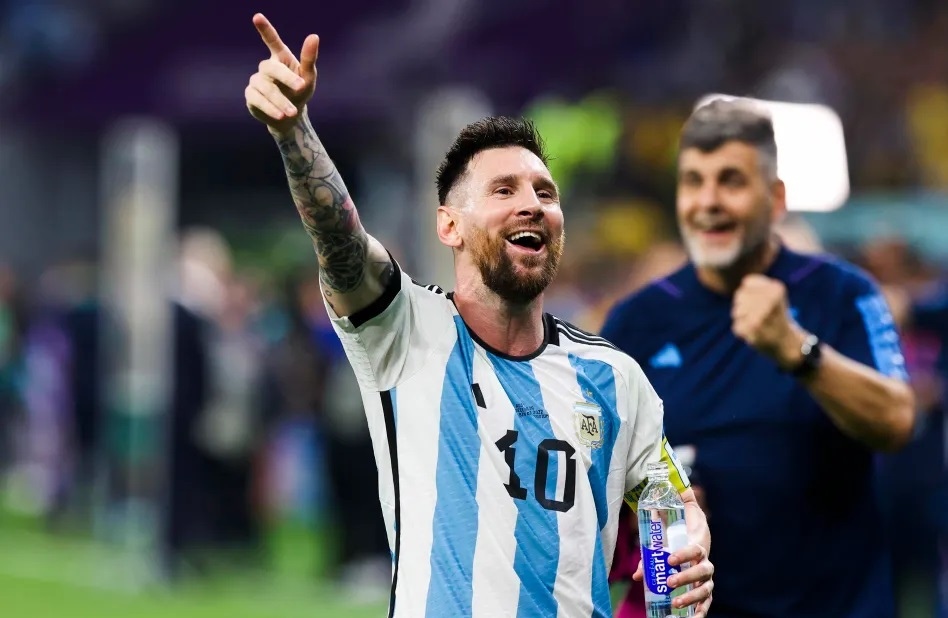 Argentina not only got their pass to the quarterfinals after their victory against Australia, but also the team witnessed three historical records of Lionel Messi in the history of the World Cups.
Lionel Messi guided Argentina's victory over Australia this Saturday and with it the classification of the Albiceleste to the quarterfinals of the Qatar 2022 World Cup. But in addition to standing out as man of the match and scoring a goal, the PSG star achieved three historic World Cup records in the history of his team.
To start, Lionel Messi surpassed Diego Armando Maradona as the second all-time goalscorer in the world cups. With his score against Australia, Messi reached nine goals in all his World Cup appearances, beating "Pelusa" who was left with eight and just one from Gabriel Omar Batistuta who leads the history of the Albiceleste with 10 goals.
On the other hand, Messi completed the historic number of a thousand games as a professional, just as you are reading, the "Flea" reached a figure that sounds easy to pronounce but that deserves a great effort as a high-performance soccer player.
MESSI MAGIC ✨🇦🇷

That's the first knockout stage goal in Messi's FIFA World Cup career pic.twitter.com/wyzfdVfby3

— FOX Soccer (@FOXSoccer) December 3, 2022
But this is not all, Messi against Australia broke the curse of not having been able to score in the knockout stage in all his previous World Cups played. With his score at minute 35, the star from Rosario finally managed to shout a goal in a decisive phase in the history of the soccer world cups.
Now Argentina meets the Netherlands National Team in the quarterfinals of the Qatar 2022 World Cup in a high-voltage match in which both teams will be disputing their pass to the semifinals.