"Second Amendment is becoming a suicide pact," Gavin Newsom claims after Monterey Park shooting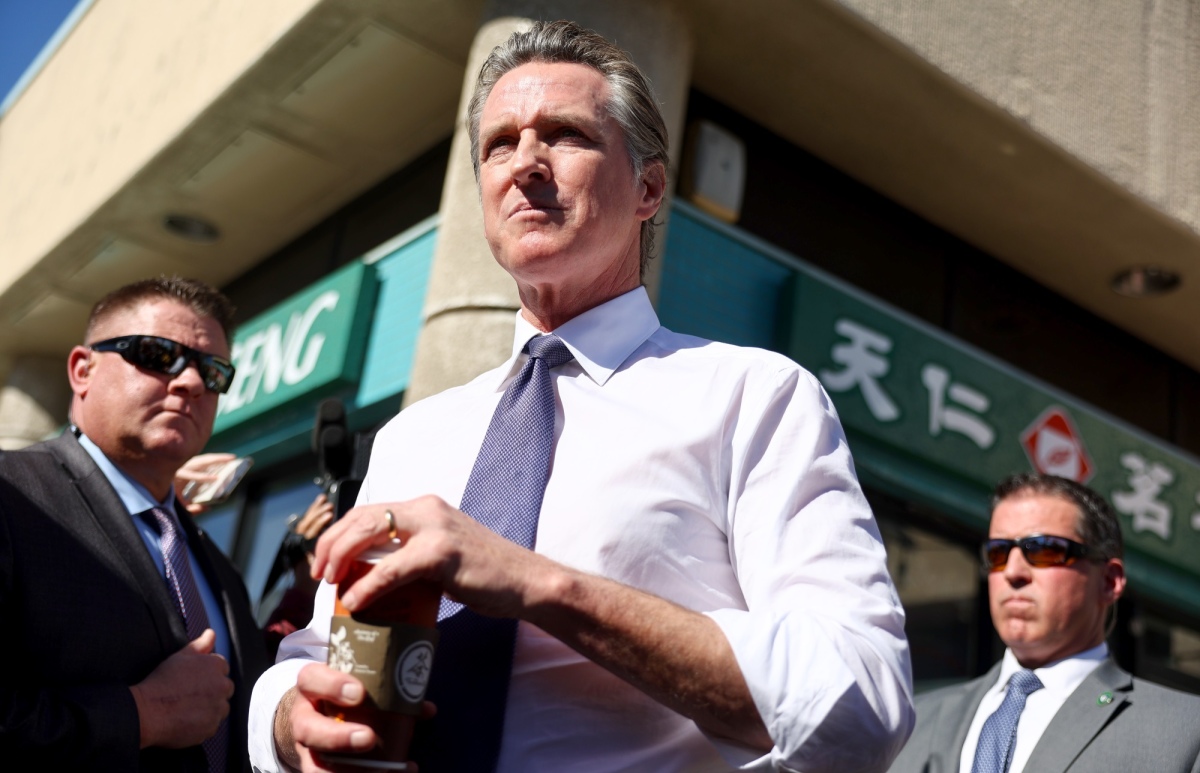 The suspect, Huu Can Tran, 72, used a modified pistol with a high-capacity magazine illegal in California, which opens the question of how he managed to get hold of it.
California Governor Gavin Newsom insisted on stricter gun control regulations following the mass shooting at a dance hall in Monterey Park on Saturday that killed at least 11 people and wounded nine others.
"None of this is surprising. All of this is infuriating… The Second Amendment is becoming a suicide pact," she said in an interview with CBS News.
Newsom clarified that he has no "ideological opposition" against people who "responsibly" own guns and receive background checks and training on how to use them.
"The second amendment is a suicide pact," @GavinNewsom tells us tonight on the @CBSEveningNews. #MontereyPark #GovernorNewsom pic.twitter.com/I5kyx9O1AU

— Norah O'Donnell 🇺🇸 (@NorahODonnell) January 24, 2023
But he told her that current regulations are falling short.
For now, the police reported that they are continuing their investigations. The motive for the mass homicide remains unclear. Relatives say the gunman, Huu Can Tran, 72, had given no indication of his gruesome plan.
Authorities say the suspected shooter, who later died of an apparent self-inflicted gunshot wound as investigators closed in, used a modified handgun with a high-capacity magazine illegal in California, the state with the strictest gun laws in the US. .UU.
Large capacity clips are "just insane," California Gov. Gavin Newsom tells @NorahODonnell on the ground in Monterey Park, California. "There's just no justification. Period. Full stop." https://t.co/S5NsYcT3Nr pic.twitter.com/sEkEYb9FKR

— CBS Evening News (@CBSEveningNews) January 24, 2023
When asked how the gunman was able to get the gun, Newsom replied "we'll figure it out," adding: "That's going to happen. You have to enforce the laws. Things get overlooked, but that doesn't mean you give up."
Newsom mentioned the role of mental health in mass shootings, but singled out access to guns as a factor exacerbating the problem.
"I'm really proud of the work we've done in this space, but we've had decades of neglect," he said. "But I will respectfully say that regardless of the challenges around behavioral health, there isn't a country in the world that doesn't experience behavioral health issues."
The entire surveillance video. Hero Brandon Tsay disarms the Monterey Park mass shooter at second location, and fights him off to maintain control of the gun. (Video: NBC News) pic.twitter.com/exPKISDulO

— Mike Sington (@MikeSington) January 24, 2023